Description
Stihl FS280 professional clearing saws are invaluable helpers when mowing through grass or scrub, clearing forest stands and for mowing or clearing vegetation in orchards or on difficult terrain.
Stihl FS280 brush cutters have a 1-point anti-vibration system, STIHL ElastoStart starting, multifunction handle, bike handle & tool-free handle adjustment.
STIHL ElastoStart
STIHL ElastoStart is a special starter handle which ensures a smooth starting process without any sudden peak forces. The integral damper smooths the power profile that is generated during starting and makes the starting process a lot easier.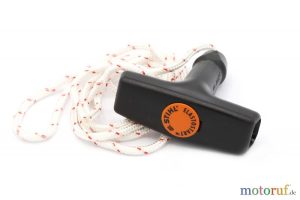 Shoulder strap / carrying system
Using a STIHL shoulder strap or carrying harness with soft padding makes work more comfortable, particularly during lengthy jobs.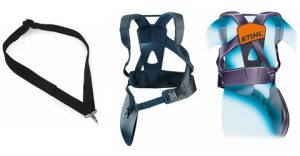 Compensator
This controller in the carburettor prevents the fuel-air mixture getting richer as the air filter becomes clogged. The correct quantity of fuel is delivered to the carburettor depending on the quantity of air passing through the air filter. This keeps the fuel/air ratio in the combustion mixture constant and hence also the engine power. The filter doesn't need to be cleaned until an appreciable drop in power occurs.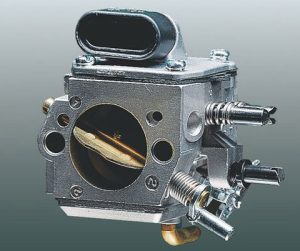 Suitable for Garden services, Schools, Plot owners, Game farmers, Municipalities.
Also used for maintenance of large fields & grounds.
Designed to work daily.
Stihl FS 280 features are:
38.9cc
1.9KW
7.9 kg 1)
580 ml fuel tank
50:1 – Stihl 2-stroke oil & petrol mixture with 93 unleaded petrol
Vibration value ahv 1 tool – POLYMATIC 40-2
Heavy-duty, made in Germany
Double Handle
Double shoulder harness
Supplied with brush knife
Diaphragm carb
Full spares back-up
1) Without fuel, cutting tool and without protection