Description
Stihl FS45 edge trimmers are designed to be stronger & to last longer.
Possessing the same qualities as the FS 38, plus more in terms of design quality & durability, the FS 45 is a heavy-duty domestic trimmer for gardens up to 3000 sq/m.
The handy lightweight STIHL trimmers and brush cutters add the finishing touches in garden care or landscape maintenance.
They are the ideal complement to motor mowers and are used wherever the work of the mower needs finishing.
Small areas of grass can also be mowed quickly with these machines.
It's also one of our most popular trimmers & you don't get to be popular in this game unless you're doing something right.
So this unit is also sure to give you the satisfaction you're looking for in a strong, reliable, & easy to use petrol edge trimmer designed for domestic users with larger lawns.
Features;
Loop handle (R)
The loop handled grass trimmers and brushcutters are ideal for working in areas where space is limited, e.g. thinning between bushes and shrubs.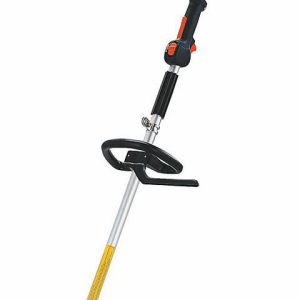 STIHL ElastoStart
STIHL ElastoStart is a special starter handle which ensures a smooth starting process without any sudden peak forces. The integral damper smooths the power profile that is generated during starting and makes the starting process a lot easier.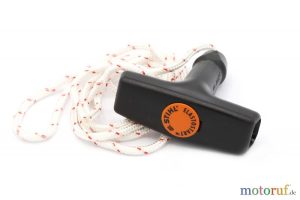 Multi-function control handle
Easy, comfortable thumb-operated control means the operator's hand never leaves the handle.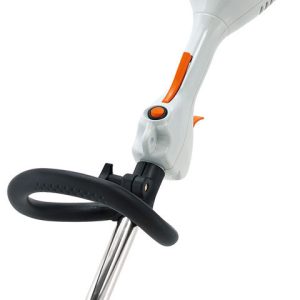 STIHL ErgoStart (FT)
STIHL ErgoStart cuts the effort required to start the tool by half, while the starter cord can be pulled at just one third of the normal force. A coil spring between the starter cord and the crankshaft smoothes out force peaks, making them virtually undetectable through the cord itself.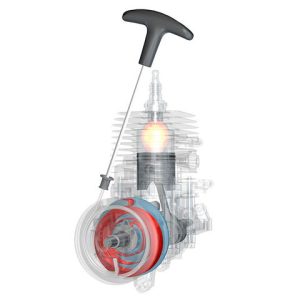 Manual fuel pump (Purger)
A small fuel pump delivers fuel to the carburettor at the touch of a button. This reduces the number of starting strokes required following extended breaks in operations.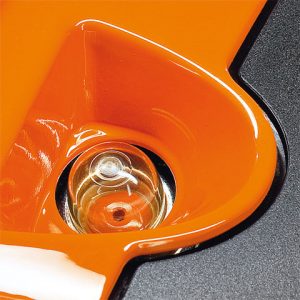 German engineering
Full spares backup
9500 RPM max
Autocut mowing head – gut replacement is like winding up a clock
Elastostart
2-stroke fuel mix 50:1
Technical data
| Technical data | Value |
| --- | --- |
| Capacity cm3 | 27,2 |
| Performance kW | 0,75 |
| Weight kg 1) | 4,1 |
| Cutting tool | AutoCut C6-2 |
| Cutting diameter mm | 420 |
| Tank volume l | 0,33 |
1) Without fuel, cutting tool and without protection
The version(s) available in each country may differ from the above range and specifications; specific details may be subject to change without notice. Please ask your local STIHL Approved Dealer for further information.