Description
There are many good reasons for choosing a Stihl MS 250 compact chainsaw: advanced technology and safety features based on those of the professional saws, easy handling and an ergonomic design for working without tiring.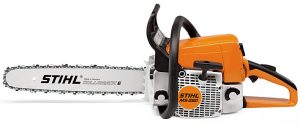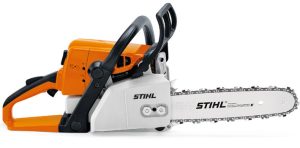 STIHL MS 250 compact saws are ideal for thinning shrubs and bushes and small trees, as well as for cutting firewood.
For homeowners who need a chainsaw that can do the occasional bigger job & for lighter tree felling applications & are ideal for the demanding homeowner.
They are light enough to easily handle smaller tasks like pruning, clearing & clean up jobs, & pack a powerful enough punch to cut through thicker branches & smaller trees.
A combination of features and a high power-to-weight ratio makes this one of the best homeowner chainsaws on the market.
Features;
STIHL anti-vibration system
Precisely calculated buffer zones minimise the transfer of engine and saw chain vibrations to the front and rear handles. The chainsaw therefore runs noticeably smoother. This allows the user to save their strength and work longer.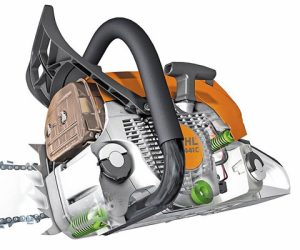 Tool free fuel caps
Special caps to open and close the tank cap quickly, easily and without tools.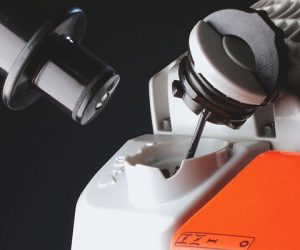 STIHL Ematic System
Compared to conventional bars without Ematic, the STIHL Ematic system reduces the consumption of chain lubricant by up to 50 %, depending on the type of wood and the cutting attachment used. This system comprises a STIHL Ematic or Ematic S guide bar, a STIHL Oilomatic saw chain and a variable-flow or reduced-flow oil pump. As a result, virtually every drop of chain lubricant is delivered to exactly the right spot.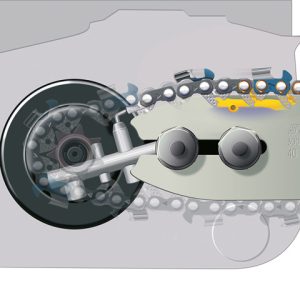 QuickStop Chain Brake
The chain brake on your STIHL chainsaw can be triggered automatically or manually. In both cases, the brake band encloses the clutch drum and prevents the chain starting to move even when the throttle trigger is squeezed. The chain brake is applied manually by pressing the front hand guard on your STIHL chainsaw forwards. It is activated automatically whenever a sufficiently strong kickback is encountered.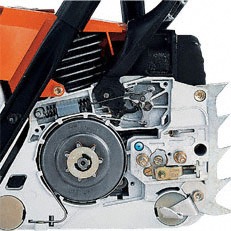 Side-mounted chain tensioning
Side-mounted chain tensioning makes it easy to tension the chain safely.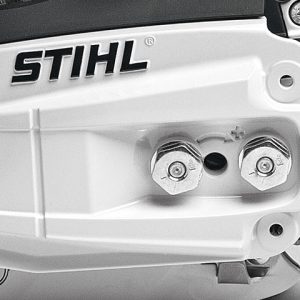 Single-lever master control
All important functions such as start, choke, throttle and stop are operated via a single lever.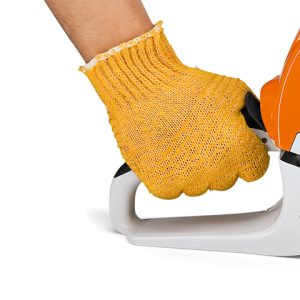 40cm guide bar 62DL(on special offer)
.325″ Rapid Micro Comfort
14000 max RPM
Technical data
| Technical data | Value |
| --- | --- |
| Displacement cm³ | 45,4 |
| Performance kW | 2,3 |
| Weight kg 1) | 4,6 |
| Power-to-weight ratio kg/kW | 2 |
| Sound pressure level dB(A) 2) | 101 |
| Sound power level dB(A) 2) | 114 |
| Tank volume l | 0,47 |
| Chain brake | QuickStop |
| Anti vibration system | Standard AV-System |
| Chain pitch | .325″ |
| Carburettor | Standardvergaser / Limiter Caps |
| Oil tank volume cm3 | 200 |
1) Without fuel, without bar and chain
2) K-factor according to DIR 2006/42/EC = 2.5 dB (A)
The version(s) available in each country may differ from the above range and specifications; specific details may be subject to change without notice. Please ask your local STIHL Approved Dealer for further information.